Many people start to realize the aloe vera is beneficial to us. And you are one of them.
But there are so many aloe vera products on the market. which is the best aloe vera product that worth the penny?
Today I am going to reveal the secret of aloe vera gel Forever Living Products. Why it has been rated one of the best aloe vera products you can use.
And also, You will feel a big difference and transformation in Skin, Spiritual, or health over time.
So, Just keep reading this Forever Aloe Vera Gel Review and I assure you will get the information you need.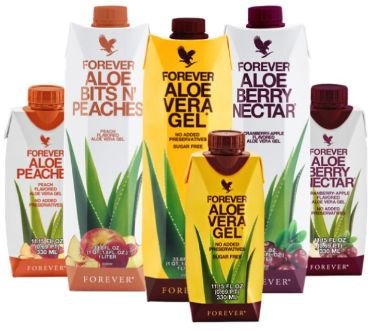 You might hear about aloe vera. But you might or might not hear about Aloe Vera gel from Forever Living Products. I am going to share today about amazing aloe vera drinks and Why I love them so much!
Forever Living Products is a US-based company. It has its own aloe vera plantation and they have been an expert in aloe vera for over 43 years.
They produce one of the most natural, pure, and best aloe vera products in the world.
From Plant to products, everything is made in the USA and shipped worldwide. Currently Forever living products is available internationally in more than 160 countries worldwide.
What does this mean?
This means from Plant to finished products. Everything is covered by 1 single company whereby you can expect high-quality control on the products and cost-effective.
In addition, Its aloe vera product is available in more than 160 countries around the world. You can rest assured about the safeness of the products because it has been tested and approved by the local government health authority.
Why Forever Living Aloe Vera Gel? 5 Things You Need To Know.
If you read the how to choose the best aloe vera products. You will realize that most of the aloe vera products in the markets do not really meet the quality. You will find out in this forever living aloe vera gel review.
Why Aloe Vera Gel Forever Living is Unique? I had list down the uniqueness as below:-
1. 99.7% Pure Aloe Vera With No Preservative
Forever Aloe Vera Gel is aseptically processed allowing the formula to remain free of added preservatives. And it boasts an amazing 99.7% pure aloe barbadensis miller gel (best Aloe Vera Species).
You can expect its quality and nutrients are as fresh as just cut from the aloe leaf itself.
2). Uses Only Inner-leaf Gel Of Aloe Vera
The whole aloe vera leaf, Only inner leaf gel is packed with the most nutrients.
There is a big difference between aloe vera inner gel and whole leaf drinks.
If you check the properties of aloe vera, you will find out that aloe rind & Aloe Latex do not have any benefits to our body.
Well, Forever Aloe Vera Gel uses Only Inner-leaf gel to produce the highest-quality aloe vera products. You can rest assured that when you use it, You get the richest nutrients aloe vera products.
3). Patented 100% Stabilization Process
Forever Living Products processes aloe vera stabilizing gel.
As you notice I emphasizing "Stabilizing" gel.
Why this is important?
This is because Aloe Vera Gel has a major disadvantage. It is very sensitive to oxidation(it oxidizes very quickly).
If it is not processed and stabilized immediately. Within 2 hours, it loses its therapeutic properties and is destroyed by oxygen and microorganisms.
With Patented 100% stabilizing process. Forever Aloe Vera Gel can keep the nutrients in the gel as fresh as new slicing aloe vera leaf up to 2 years in the bottle.
This means whenever you open a bottle of Forever Aloe Vera Gel. It is like having a fresh aloe leaf gel in a second without process it by yourself.
And this unique and new procedure is patented by "Aloe Vera of America".
Today, "Aloe Vera of America" belongs to the Forever Living company and it is the world's largest producer of aloe vera.
4). Certified by International Aloe Science Council (IASC)
The IASC is a non-profit organization that supports the Aloe trade industry.
This includes :
Organizations that grow Aloe.
The factories that process the material.
The people who manufacture the finished product.
The IASC certificate shows that the ALOE used complies with IASC quality standards and meets the requirements of the certified program. This includes minimum Aloe Vera content and accurate information provided on the packaging.
Furthermore, it has also a Kosher sign and an Islamic quality seal. This points out that the purity of the products has broad recognition. In addition, all products are animal-free tested.
All aloe vera products undergo detailed quality control by a team of microbiologists. This ensures that you and your customers can rely 100% on the ongoing soothing effect.
5. Organic Farming
Forever Aloe Vera is grown in the Dominican Republic and Texas with more than 6,500 acres. It is cultivated strictly according to ecological principles.
Wild goats and sheep are used to keep the weed down in the aloe plantation. Those animals' excrements that contain nutrients will replace the chemical fertilizer that important and useful to grow the aloe plant.
What is Forever Aloe Vera Gel Good For?
Just imagine when you slicing open an aloe barbadensis leaf and consuming the gel directly.
Forever Living Aloe Vera gel is as close to the original and pure as you can get. This rich blend of pulp and liquid gives us a product as near to nature as possible.
Aloe vera is unique as it has natural cleansing abilities. It can help the digestive tract absorb nutrients from the food you eat every day into our bloodstream while promoting friendly bacteria growth.
It also helps you to maintain natural energy levels. The unique polysaccharide, acemannan, and other nutrients in aloe help to boost and support our immune system.
One of the key markers used by IASC to indicate the quality of aloe vera is acemannan. and Forever is proud that Forever Aloe Vera Gel® has almost double the amount required for certification!
Forever's aloe vera is carefully grown and hand filleted before being extracted and processed within hours of harvesting. This ensuring the more than 8 million gallons of aloe vera gel were process each year is as fresh as they can make it.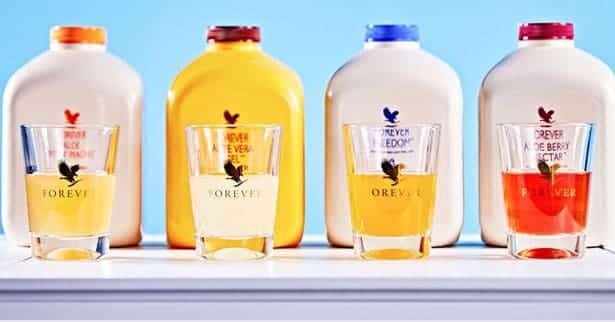 You had now realized the secret of aloe vera gel from forever and the quality that has been maintained over 43 years.
But something that you need to know also is, Forever Living Company makes a step ahead to research and paired with other fruits that had high health benefits of forever aloe vera gel.
There are 4 different flavors of aloe vera juice by Forever Living Company:
1. Forever Aloe Vera Gel(Original)
Forever Aloe Vera Gel (Original) is the core product that makes Forever successful. It is not only an Aloe Vera Gel but is a "Stabilized" Aloe Vera Gel.
This means Forever able to keep the freshness of the aloe vera nutrients close to 99.7%. As fresh as are having the aloe vera gel that cut directly from the leaf itself.
Furthermore, You will be able to able to absorb 100% of its nutrients due to its stabilized process.
The powerful antioxidants in Aloe Vera Gel help to prevent some chronic diseases. In addition, maintaining a good metabolism and further evacuate toxins from your body.
If you like to get the purest and naturally close to original aloe vera, Aloe Vera Gel from Forever is the one that you should be looking for.
Forever Aloe Vera Gel (Original) Benefits
99.7 % pure inner leaf aloe vera gel

No added preservatives

Supports healthy digestion

Promotes immune health

Supports nutrient absorption

Helps maintain natural energy levels

Packaged in mini bottles for convenience

Vegan friendly

Vegetarian friendly

Gluten-free

Help in constipation problem

Body detoxification with Clean 9 Programs
2. Forever Aloe Berry Nectar
Forever Aloe Berry Nectar drink contains 90.7% stabilized, inner leaf aloe gel paired with natural fruit juice cranberries and sweet apples.
A burst of cranberries and sweet apples provide a naturally derived, tangy flavor.
Superfood cranberry packs antioxidant power shown to be 20 times higher than vitamin C. It has proanthocyanidins that provide urinary health support in addition to vitamin C.
Apple's special phytonutrient, quercetin, is another powerful antioxidant that helps to make Forever Aloe Berry Nectar® a healthy and delicious drink
Forever Aloe Berry Nectar is especially good for women that are suffering urethral inflammation. It will also provide good nutrients to keep women's uterus healthy and clean.
Forever Aloe Berry Nectar Benefits
90.7% pure inner leaf aloe vera gel

No added preservatives

Supports healthy digestion

Promotes a healthy immune system

Helps maintain natural energy levels

Cranberries support urinary health

Help In reduce menstruation pain.

Help on Urethral inflammation

Vegan friendly

Vegetarian friendly

Gluten-free
3. Forever Aloe Peaches
Forever Aloe Peaches is another great way to drink daily.
This drink contains 84.5% pure stabilized aloe vera gel mixed with the natural peach puree to maintain your immune system and natural energy levels.
Forever has paired the sweet, succulent taste of sun-ripened peaches with all the benefits of pure inner leaf aloe vera gel.
The result is a tasty drink that not only helps in digestion but is packed with nutrients and antioxidants.
Pure stabilized inner-leaf aloe vera gel is paired with a juicy peach puree with calcium for a robust drink with a sweet taste that's high in vitamins, antioxidants and boasts all the nutritional power of aloe.
Great for kids and adults. This fresh-tasting drink enhanced with natural peach puree means you'll not only taste the bright peach flavor, but you'll also feel peachy too!
Forever Aloe Peaches Benefits
84.5% pure aloe vera gel

No added preservatives

Supports healthy digestion

Promotes healthy immune system

Helps maintain natural energy levels

Sun-ripened peaches for added flavor and nutritions

Vegan friendly

Vegetarian friendly

Gluten-free
4. Forever Freedom
Forever Freedom® has all the powerful benefits of the original Forever Aloe Vera Gel® with a little something extra to help keep you moving.
Chondroitin, glucosamine and MSM (Methyl Sulfonyl Methane), are shown to promote proper joint function, mobility and shock absorption while helping to maintain healthy cartilage.
The main targets of its 3 ingredients in forever freedom are collagen, bone and cartilage.
Of the family of osamines, glucosamine, based on glucose, helps prevent certain diseases that affect the joints including osteoarthritis that often attack parts of the hips and knees.
It promotes the lubricating action of the synovial fluid and its effects are beneficial for the bones as for the cartilage.
The Aloe Vera Pulp, combined with its 3 elements, makes forever freedom and its effective solution in the maintenance good joint health.
Forever Freedom is outstanding quality that ideal for sportsmen and women and also for people has joint problem during their old age.
Forever Freedom Benefits
Supports joint function and mobility

Helps maintain healthy cartilage

Natural orange flavor

Gluten-free 
Forever Aloe Vera Gel Benefits
There are numerous health benefits of Forever Aloe Vera Gel. With close to almost 100% pure and natural stabilize aloe vera.
You can ensure that the nutrients in the Aloe Vera gel will be fully absorbed by your body, ensuring your health and stay away from cancer and diseases.
Several most major health benefits of Aloe Vera are:-
Boost Your Immune System
Beneficial In case of Fatigue.
Rich in antioxidants
Contribute Better Hydration
Stimulates Metabolism
Reduce Blood Sugar Levels
 Anti Inflammatory Properties
Improves nutrients absorption
How Much Forever Aloe Vera Gel To Drink Daily?
Recommended 30ml to 40ml 2-3 times adays. Especially every morning have a cup of aloe vera with empty stomach.
Is Forever Aloe Vera Gel Safe to Drink?
Definitely, Forever Aloe Vera Gel has been carefully tested by scientists and non-profit organizations like IASC.
Can I Mix Aloe Vera Gel With Something Else if i don't like the taste?
 Yes, You can mix it with any other fruit juice that you love.
How Long Will i Feel After Drinking Aloe Vera Gel?
It is vary depends on individual, normally you will feel some different on complexion after 2-4 weeks.
Can Children Drink Aloe Vera Gel?
Yes, for children 1 to 3 years old. Recommended 5-10 ml mix with water.  
Where can i buy Forever Living Aloe Vera Gel?
To get the original aloe vera gel. You can get it from the forever living official website. Order Now >> to get your Forever Aloe Gel today!
Bottom Line
First, there are so many benefits of taking aloe vera daily for yourself and your family. Everyone knows how good is aloe vera for our health, protecting us and our lovely family members.
We know many diseases start from what we eat daily.
High Cholesterol, High Blood Pressure, Diabetic and so on are the most common and killer in the world right now. Therefore, We had to always make sure we are healthy so that we can continue to take care of our family.
By taking Aloe vera gel from forever, You are worry-free about the quality of the products. Yet, you can be assured that you are getting enough nutrients for your body every day in your health care plan.
It comes with a mini-pack of 12 x 330ml for easy to carry along and 1 liter pack to use at home.
Now, It's your turn, let us know your opinion about Forever Aloe Vera Gel and your experience drinking aloe vera gel. Every single bottle of Forever Living Aloe Gel is hard work that making sure you and I are getting the most benefits out of it.
Leave your comments and questions about the "Forever Aloe Vera Gel Review" in the comment section. And we promise to answer your questions quickly.
And don't forget to share the article, because sharing is caring