Obesity has been something that quite common in society nowadays.  although it is quite common, you should never ignore this as obesity is a disease that harming your health and even your daily life.
There are many people trying to get rid of obesity but due to it is quite challenging, many have been giving up.
In fact, reducing your weight is not an overnight process, and if you happen to see any weight loss program that promises you to reduce your weight in a week or so. I advise you to leave immediately!

Forever Clean 9 Detox Program(Forever C9)
So, What is the Aloe Vera Clean 9 Program? Does Aloe clean 9 detox program really work? Is it a weight loss program or a detox diet program?
In fact, the Forever Clean 9 Aloe Vera detox diet plan is a 9 days body cleansing program that helps you to kickstart your weight loss journey.
Forever Clean 9 aloe vera detox program focus on the beginning stage of your weight loss journey.
There are 3 major tasks from this C9 Program.
Build & controlling your eating habits
Detoxifying your body by flushing out unnecessary body toxins to keep your body cleaner and fresher.
Helps your body to be able to absorb nutrients that Aloe Vera has before you really start the weight loss diet plan.
Once your body is cleaner and lighter, then it's time to start the next phase of Forever F.I.T Programs. A program designed to build your fitness gradually to achieve your target weight.
So, clean 9 detox does it work? 
In this article, I will share with you the power of the Forever C9 Detox Program, and how you can benefit from it. Just keep reading this forever clean 9 reviews and I am sure you will be able to clear your doubt that you had all this while.
Why Forever Clean 9 detox Program?
Our body naturally detoxifies every day as part of a normal bodily process. Detoxification refers to the basic functions of eliminating and neutralizing toxins through the colon, liver, kidney, lungs, lymph, and skin.
Nowadays, with pollution found in the air, water, and good we eat, the buildup of toxins in the body can compromise physical and mental health. Toxins can contribute to chronic fatigue, body odor, insomnia, headaches, and other symptoms.
Our body won't be able to fully eliminate toxins by itself, where the detoxification process is needed to help our body.
There are many detox or weight management programs in the market. Some use vegetables and fruits blend to juice and some using supplement products.
The great news is Forever C9 Detox pack is a mixture of both. Why use Aloe Vera as the core ingredient? it is because of properties of aloe vera gel are very rich in nutrients.
Compare to you have to eat and drink over 100 types of vegetables and fruits daily to get full complete nutrients, you just need aloe vera gel.
How does Forever C9 Detox Pack work for you?
Let's see what is inside this C9 Detox Pack and how can each of the products helps us in detoxing our body and helping us losing weight.
1). Forever Aloe Vera Gel
Forever Aloe Vera Gel is the core product in this C9 detox program, with pure stabilized Aloe vera gel that having 99.7% close to the natural plant juice containing over 200 components in it.
Its major features are to detoxify, cleanse and provide nutrients to your body.
I) Detoxify Body Toxins
Our liver's major functionality is detoxification, protein synthesis, and the production of chemicals that help digest food.
But due to too much toxin, our liver might be overloaded,.
Thus, The component in aloe vera gel help the liver to perform detoxification and purify job to reduce the workload of the liver.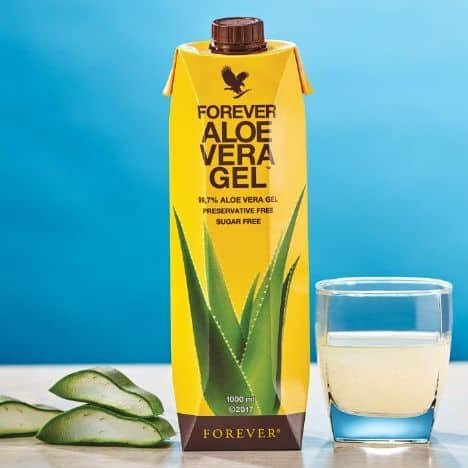 II) Cleansing Your Colon & Intestine
The function of our colon is to get rid of food leftover after the nutrients are removed from it, bacteria, and other waste. This phase is known as peristalsis and can take about 36 hours.
III) Improve Absorption of Nutrients
Our small intestine function is chiefly involved in the digestion and absorption of nutrients. It receives pancreatic secretions and bile through the hepatopancreatic duct which aids with its functions.
One of the component name "saponins" is act as a detergent to help to clean and remove the toxin from our body.  If our small intestine is dirty and blocks, we will not be able to absorb enough nutrients that we eat daily.
Therefore, having a clean and healthy small intestine allows you to absorb nutrients that you need every day from the food you eat.
There are also other benefits such as repairing the tissue in your colon and small intestine.
if you have a gastric problem, you will feel that aloe vera gel really helps you in this area.
Main Feature:
Help your liver to detoxify harmful toxin from your body
Help on peristalsis & bowel movement
Help to cleanse food leftovers and dirty waste in your small intestine.
Increase in metabolism
Better absorption in nutrients.
2). Forever Ultra Lite With Aminotein
Forever Ultra Lite is a tasty, versatile, and simple way to feed your body 17 grams of vegetarian-sourced protein without sugar, fat, or carbs.
If you're watching your calorie intake for weight loss, or as a filling protein shake if you're trying to gain weight. This powder used a meal replacement.
It provides 100% of your daily recommended value of vitamins and minerals. There are 18 significant amino acids, including important, non-essential, and branched-chain amino acids, are given by this delicious shake mix.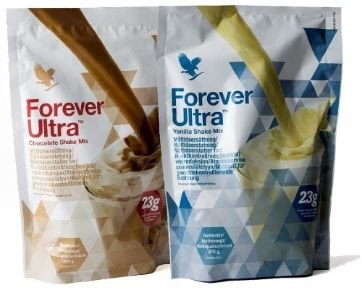 It comes with 2 delicious flavors, Chocolate, and vanilla that mixes with milk or your favorite non-dairy substitute. Both contain 24g protein per serving of milk. There are many recipes in the C9 Booklet you can enjoy!
Forever has added also prebiotic fiber for another layer of protection against unwanted cravings and Aminotein® to help prevent the bloating that other protein drinks can cause.
Therefore, if you are into weight loss after the detox, this really helps you to control the intake of calories, sugar, fats, and carbohydrates.
Main Features :
Act as Meal Replacement shake
Provide protein and nutrients to the body
3). Forever Fiber
There's no doubt that a key part of a healthy diet is fiber. Yet with all the demands of everyday life, it's not always possible to get enough fiber from food alone.
Another drawback is that foods high in fiber are often usually rich in calories! If there were a way to load up on fiber without loading up on calories, would it not be nice? Well, now there is.
Forever Fiber is vital for a healthy balanced diet, it's designed for healthy digestive health, it is high in fiber & low in saturated fats.
Its main feature is to contribute to feelings of fullness, therefore helping you control appetite and cravings. So that you will avoid having extra meals with extra calories and carbs intakes.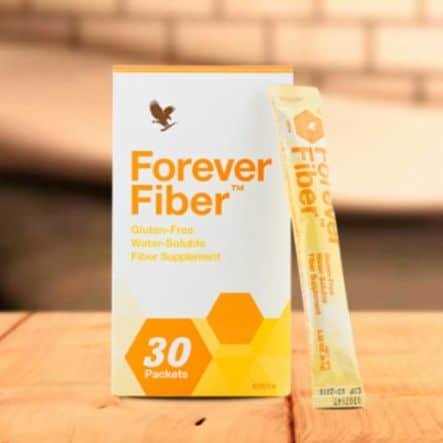 With its quick dissolving fiber ingredients and vegetable-friendly. It will also help to support healthy digestive function & promotes healthy bacteria growth.
Fiber promotes optimal health and digestive function. Experts suggest that approximately 30 grams of this power nutrient be taken everyday.
Most people only consume half that amount. Forever Fiber® makes it extremely convenient, everywhere and at any time, to meet the perfect regular recommendation.
Main Features
Support healthy digestive function

Promote healthy bacteria growth
4). Forever Therm
Forever Therm is a carefully created formula that is a special combination of vitamins including vitamins b12, b6 & C.
Both of these contribute to the reduction of tiredness and fatigue. Vitamin C also contributes to normal energy-yielding metabolism.
So when you are fatigued or flagging during the C9 detox program or just before some exercises where you want some that bursts of energy and it comes from its caffeine stimulant in here.
These tablets increase your body temperature, energy level and boost your fat metabolism. It helps you to achieve your idle weight, sooner, faster and healthier.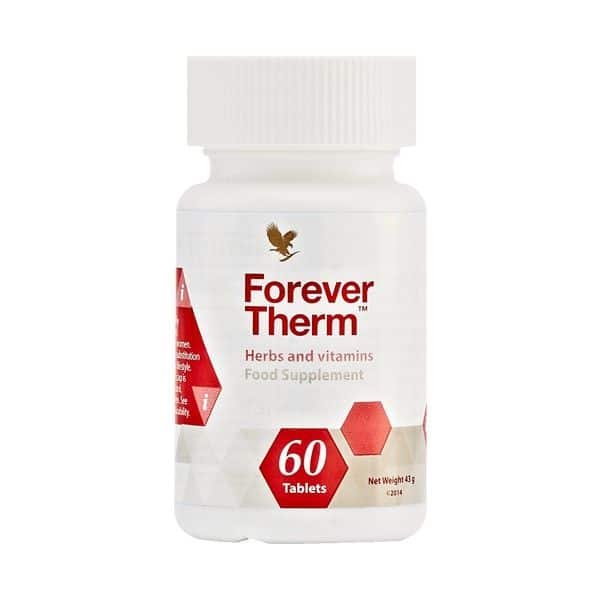 Forever Therm takes important parts of your detox and also weight loss management program due to its functionality. With the combination of aloe vera gel you drink daily, It can boost up even higher performance to your body. 
Whether you are in the weight management program using Forever FIT Program. Forever Therm is always there to help you to keep your body condition full of energy all day long.
Main Features
Provide Energy-yielding

Boost Metabolism and Energy

Provide anti-oxidant support

Help to normalise blood sugar levels 
5). Forever Garcinia
Forever garcinia plus is a revolutionary dietary supplement that contains ingredients that may aid in weight loss.
Garcinia functions by inhibiting the enzyme that transforms these calories into fat.
As a result, current fat reserves would be burned by the body, thereby assisting in weight loss.
Garcinia Cambogia is a tree, native to southeast Asia, which produces citrus fruit prized for its culinary and beneficial properties.
The Fruit rind is traditionally used in cooking often known as tamarind. But it is also used today as a weight management supplement.
Garcinia Plus contains chromium that contributes to the proper metabolism of macronutrients and the maintenance of normal levels of blood glucose.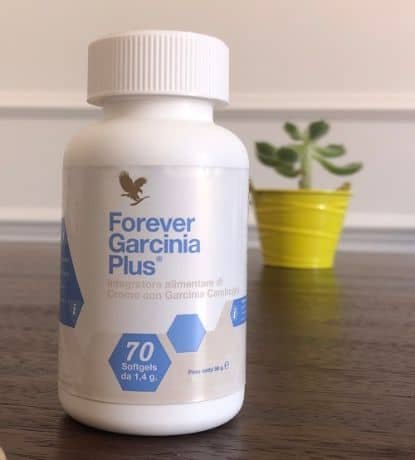 Main Features :
Burns existing fat's store

help to stabilize blood sugar level and cholesterol levels

Contain healthy fats which help to protect hearts and whole cardiovascular system.
This whole C9 detox program comes with a C9 Booklet that will guide you through the whole 9 days progress with daily activity, and also sample food and recipes to make your clean 9 detox plan more fruitful.
This makes it easy to record and monitor your progress throughout the program.
Is Forever C9 Program Safe?
Definitely, Forever Clean 9 program only take 9 days and is safe for most of the people. But if you have certain health condition problem. It is advisable that you consult your doctor before starting any programs.
Does Forever Clean 9 Detox Program Help to Lose Weight?
The Major Focus of C9 is helping your body detoxification, Weight Loss is secondary. Depends on individual body condition, Some may and some may not. In general, it will help to lose some weight between 3-10 pounds vary from different person. But you will definitely feel better and look better and more energetic after the programs.
During the Clean 9 Process, Will i feel hungry?
You might little feeling of hunger in the first 2 days. but the feeling of hunger will decrease throughout the programs. This is why Forever Ultra like is there as a replacement meal to help you go through the whole programs. At the same time, it actually slowly changing your meal requirement habits of your body.
Do I Need to Drink A lot of Water during Clean 9?
Our Body consist of more than 72% of water, Therefore we need to have enough water everyday for our body. Sufficient water is daily help to maintain our body metabolism due every single tissues in our body need water. Recommended minimum 8 glasses a day of water during C9 Programs helps to maintain sufficient water to our body while also you will feel less hungry.
Who Should not take C9 detox program?
Health Condition problem
Diabetes Patient
Pregnancy Women 
Is not recommend to take this c9 programs. You need to consult with your doctor if you want to participate in this program.
Where can i buy Forever Clean 9 Detox package?
You can buy it from Forever Living Official Store here
Bottom Line
Proper detoxification is more than just getting rid of toxins. It includes adequate nutrition based on a sound understanding of how the human body works. Forever C9 Detox is a great 9-day program that can help you in your quest for a healthier body.
As I highlighted earlier at the beginning of this article. Forever Clean 9 Program's main focus is on body detoxification to kickstart your weight loss journey. You may continue with our total FIT solution by continuing Forever F15.
During these 9 days program, depends on the individual, you might or might not shed some pounds.
But you will definitely feel the changes and improvement of your body. Such as digestion, constipation problem, and even your spiritual and mental state.
Take note that pure aloe vera is not like normal juice with sugar, therefore the taste might be different based on the individual.
Some may love it but some may not. With the recipe provided in the C9 booklet, you can make aloe vera smoothies that fit your own preferences.
If you ask me, I did detox using Forever Clean 9 once to twice a year to get rid of harmful toxins from my body. Allowing me to have full energy every day without worries.
Even now my kids are having Forever Aloe Vera Gel daily to keep them healthy and happy.  
If you haven't really tried this amazing program, I recommend you to try it out, You will never regret it!
Now, It's your turn, share with us your experience with "Forever Clean 9 detox". Do let us know if you have any question, we promise to reply as fast as possible to assist you.