As per research, Obesity rates are increasing around the world and it affected every segment of the population.
Obesity increases the risk of chronic diseases around the world that everyone needs to be alert to.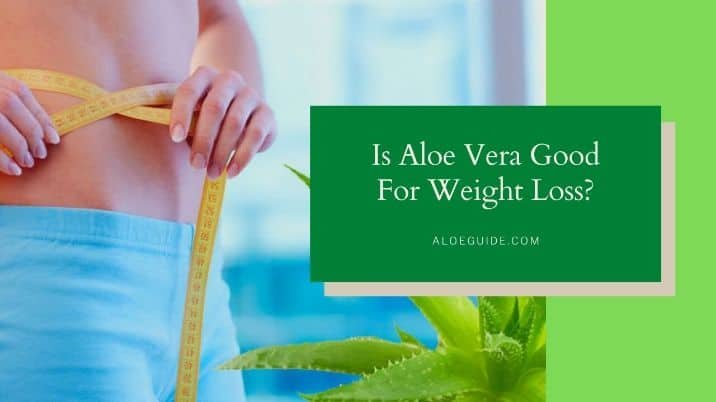 Therefore, if you struggling with obesity and you tried many methods but failed.
Then you should consider using aloe vera. Losing weight with aloe vera is a healthy weight loss method that you should discover this year.
Is Aloe Vera Good for Weight Loss? This often a question that has been asked by many people.
In this article, you will discover why aloe vera is good for weight loss and how should we use it to start our healthy weight loss journey. Let's move on
Aloe Vera and Weight Loss
You wanted to lose weight, you had reduced the number of the meal, eat lesser and start a diet but still, your body weight did not reduce.
You tried again and again but still doesn't work. And if keep dieting, your health will get affected. Which makes many people give up on losing weight.
Your bodyweight increasing because of several reasons. You must know before you decided how and what you need to do to lose weight.
Your body has too many toxins
Hormone imbalance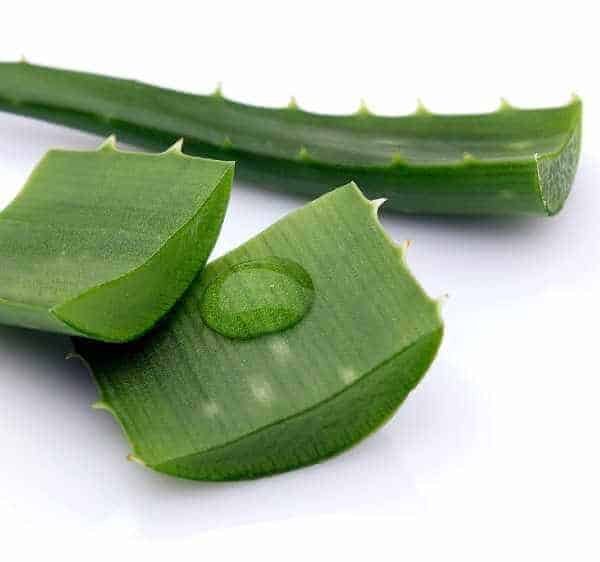 Normally, You will feel tired, fatigued, and moody along with your body weight increase. What does this mean? Your body is giving you a signal that your body is overloaded with toxins.
Research shows that body toxin is one of the roadblocks that many failed in weight loss plans. As it will rebound once you back to your usual eating habits.
Which means in order to lose your belly fats. You need to make sure that your body is cleanse first.
Is Aloe Vera Good For Weight Loss?
The versatility of Aloe Vera is already known in many different countries. In India, America, Japan, France, and England and etc. The juice is often used in health drinks.
Aloe Vera ensures, among other things, that your intestines are properly cleaned, so that your digestion gets a boost.
Aloe Vera cleanses your intestines so that nutrients are better absorbed, calories are burned faster and waste products are better separated. Ideal for when you want to lose weight. 
To lose weight you can think of a strict diet, a lot of sports, little food and so on. Many diets are unhealthy and it is common for people to choose to starve themselves rather than lose weight in a healthy way.
And that while those healthy ways really do exist. You can also lose weight thanks to Aloe Vera juice. In addition, this juice is not only good for weight loss but is also very rich in nutrients that helps to reduce your blood sugar level too.
How Can Aloe Vera Juice Helps in Weight Loss?
The properties of aloe vera that help you lose weight are increasingly known. Every day new uses are found for this prickly succulent plant and its wonderfully translucent gel. 
It is a completely natural product. When you add it to your diet it can stimulate weight loss. The uses of aloe vera is therefore recommended by many nutrition specialists.
How and Why can we lose weight with aloe vera? Let's deep dive into Aloe Vera benefits used for Weight Loss:-
Aloe vera is said to be far above other natural products when it comes to detoxifying properties that help your body get rid of waste products. 

In addition, did you know that the aloe vera plant would also help burn fats? Indeed, this plant is said to stimulate the metabolism and production of fatty acids. Without a doubt, this is a great help in removing excess fat from the body.

Also, don't forget that aloe vera is a natural laxative. It stimulates the functioning of the intestines, removes harmful substances from the body, ensures better digestion of your food.
How To Use Aloe Vera For Weight Loss?
The easiest way to lose belly fat is to drink Pure Aloe Vera Gel. This way you maximize the deer cleaning effect and the fat-burning properties of the plant.
You can follow the recipe to make your own aloe vera drink for weight loss:
1. Aloe Vera juice with lemon Juice
You should drink this Aloe Vera juice everyday before breakfast every morning. Afterward, you shouldn't eat anything for an hour.
As a result, your body may be able to eliminate harmful substances and you will start the day with a "clean" body.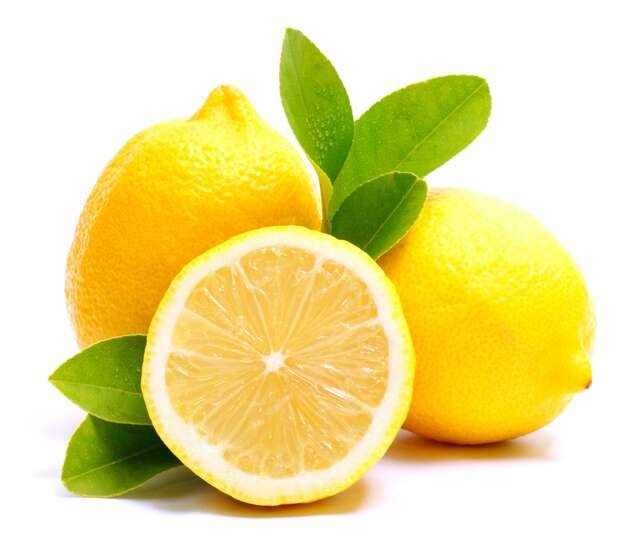 To prepare this drink you need the juice of one lemon, which you put in a glass with a tablespoon of aloe vera gel from the plant.
Gently scoop out the gel.
Use a knife to cut the aloe leaf lengthwise and scrape the gel from the inside of the leaf.
Heat all the ingredients while stirring lightly, until the gel is completely mixed with the juice of the lemon.
Add another tablespoon of honey and drink it while it is still warm.
2. Aloe vera smoothie with orange and strawberries
Did you know that strawberries are very good if you want to lose weight? Indeed, they are very low in calories and can even be easily eaten by diabetics.
In addition, they are very high in fiber, they are natural diuretics and they act as a thorough cleanser for the body, as they stimulate the elimination of waste and prevent moisture accumulation.
By combining them with oranges and aloe vera gel you get a fantastic drink for the body and blood.
The smoothie is ideal for removing excess fat and also stimulates the digestive system. 
To prepare it, cut three strawberries into pieces
Squeeze a fresh orange and take a tablespoon of aloe vera gel from the leaf of the plant.
Put this together with half a cup of water in the blender.
Mix it until you get a smooth drink.
The best drink is in the morning.
3. Pineapple, cucumber, and aloe vera juice
When should you drink this juice? Well, it's best to wait until after lunch.
At that point, we can make the most use of the pineapple's ability to stimulate digestion and detoxify the body.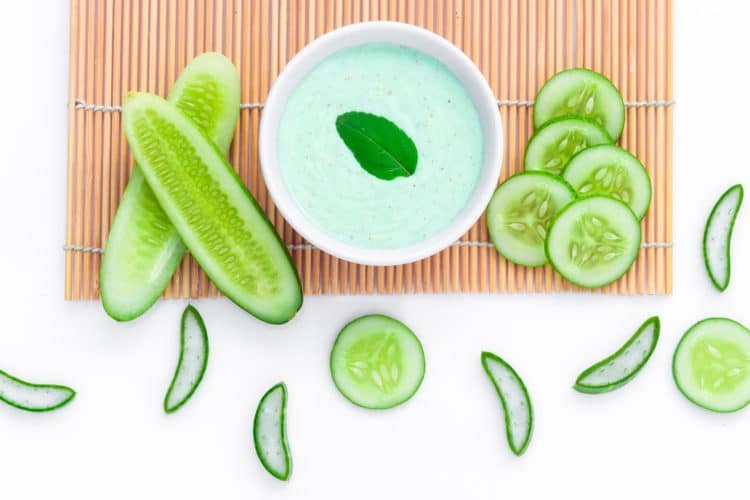 Because of this, it will also help eliminate excess fat. Cucumber is a good hydrating vegetable, which will stimulate digestion in the stomach even further.
To prepare the drink you need half a cucumber, a piece of pineapple, a tablespoon of aloe vera gel, and a cup of water.
Mix all ingredients in the blender until you get a smooth juice.
Drink it after lunch and you will feel great.
4. Aloe vera Gel and ginger tea
This tea is ideal for the afternoon. You are probably already familiar with the good properties of ginger: it has an anti-inflammatory effect, it detoxifies, it prevents the accumulation of moisture and it stimulates digestion.
In combination with aloe vera, it also helps to eliminate excess fat in the body.
To prepare this delicious tea, grate a tablespoon of ginger.
Bring this together with a teaspoon of aloe vera gel (this is less than we used in previous recipes!) And a cup of water to a boil.
When all the ingredients are well mixed, turn off the heat and let it cool for 10 minutes.
Enjoy it!
Note: If you are using raw aloe vera leaf, you need to really understand 3 important properties of aloe vera. As there are also harmful toxins in raw aloe vera leaf.
If you don't have experience in cutting raw aloe vera leaf. I recommend you get the most natural 99% Aloe Vera Gel here.
Aloe Vera Benefits For Weight Loss
In the late 1950s, it was discovered that the Aloe Vera Gel could be stabilized to make the active ingredients sustainable. This was done by cold pressing and using natural ingredients. From that moment on, aloe vera has grown steadily as a dietary supplement.
Aloe vera is used in several forms:
Aloe vera gel: is extracted from the interior of the leaves. The leaves are cut lengthwise. The gel is collected and ground until a clear substance is formed.
Aloe vera juice: is made from the leaves from which the gel has already been extracted. The remaining part of the leaves is crushed, after which the juice is squeezed out. The pulp is used as a refreshing addition in various drinks.
Aloe latex: extracted from the leaves, just under the skin. Latex is a sticky substance. and is harmful to our body
Aloe vera is not only used in cosmetic products such as skin creams, lotions, or bath products. The pulp is also added to drinks as a refreshment.
Final Word!
Many have a great experience with great results using Aloe Vera for weight loss purposes.
Again, This is very important, if you are processing raw aloe vera leaf, you need to be very careful with it.
Else I will strongly suggest you use Forever Aloe Vera Gel, with high quality 100% Natural Pure aloe vera. Saving your time and keeping you out from the risk.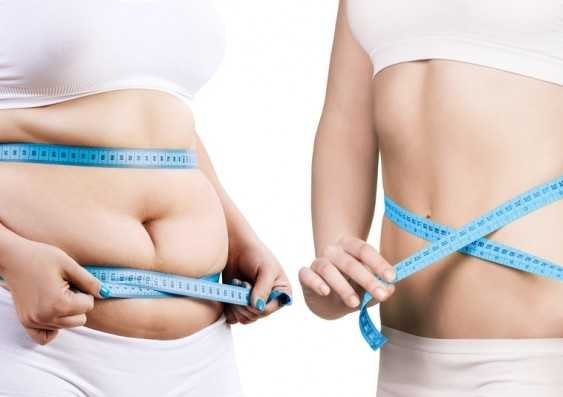 If you looking for a completed healthy weight management program using Aloe Vera.
I recommend you check out Forever Weight loss Products – Forever Clean 9 detox cleansing program. A 9 days programs that help you to jumpstart your weight loss journey without hassle.
Then follow with the F.I.T Programs designed for weight management.
Remember that aloe vera can be a good addition to your current diet for weight loss. However, this diet should be low in unhealthy fats and sugars.
So eat more salads, fruits, and vegetables, while avoiding processed foods, refined flour, and soft drinks.
Now, it's your turn, let me know whether you had used Aloe vera for your weight loss program before and how is it.
Leave your comments and questions about Aloe vera for weight loss in the comment section. And we promise to answer your questions quickly!
And don't forget to share the article, because sharing is caring