Now, How to choose Best Aloe Vera Products (That worth your Investment). You are here because of you knows that how good is aloe vera towards your skin, face, health and etc.
Due to the numerous medicinal benefits of aloe vera; as a laxative, digestive juice, in sunburn and skin care, as an anti-inflammatory agent amongst others, its demand and use have increased rapidly.
However, there are numerous brands of aloe vera products exist in the market making it difficult to decipher the difference between the original products and the adulterated ones.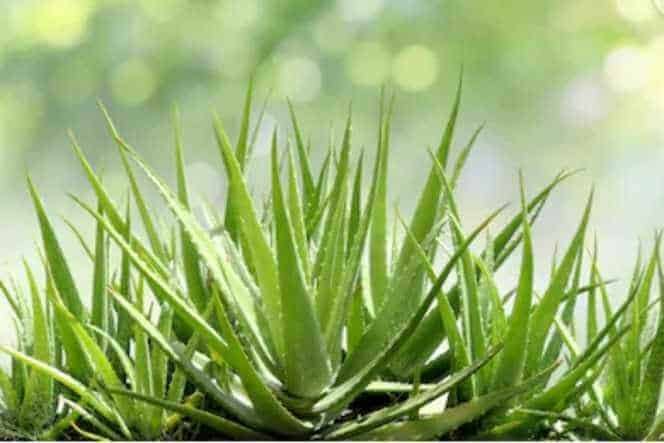 This has led to the use of fake products by unsuspecting and ignorant individuals who end up not getting the desired medicinal effects or even get harmed via the use of these fake products. It has therefore become necessary that a striking difference be made between these products by making known relevant features that distinguish both. How then do we do this?
Determining the difference between original and adulterated brands of aloe vera requires some simple skills and knowledge. However, Once you finish reading this article, You will have the ability to identify which products that are worth your penny:-
2 Important Organization In Aloe Vera Products
First and foremost, The following organizations show below is the most important factor for identifying the Aloe vera products whether is legit and is safe to use topically or orally.
If it has been examined by this party and listed in their products certified. We can pretty sure it is safe to use and is higher quality products with the Aloe vera Ingredients:-
1. International Aloe Science Council
THE INTERNATIONAL ALOE SCIENCE COUNCIL (IASC) is a non-profit organization for the aloe vera industry worldwide aimed at the advancement and promotion of the aloe industry.
They promote the appropriate manufacture and sale of aloe products in order to ensure that customers buy the right aloe products.
They also examine aloe products for the accurate amount and percentage of aloe and other ingredients in the product. Products which meet their demands are then approved to be sold to the general public. 
In IASC labelling guidance, they stated that the aloe vera part used such as the leaf, inner leaf or latex should be clearly identified on the product.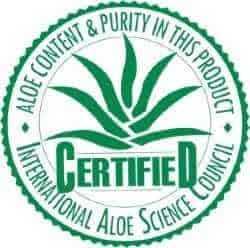 Also, it is mandatory to state the percentage of aloe vera used and also identify if any additional ingredients such as sweetener, bulking agent, preservative or water was used.
It is therefore important to use only products that have been approved by IASC in order to ensure safety since they have been examined for health benefits.
2. Food And Drug Administration(FDA)
Food and drug administration ensures the safety and efficacy of food and drugs hence also examine aloe Vera products before approval. The National Center for Complementary and Integrative Health (NCCIH)–an arm of the National Institutes of Health (NIH)–says the gel isn't approved for any oral uses primarily because of lack of evidence.
Therefore it is important that the product that will be use orally has been examine and approved byt FDA organization.
10 Simple Checklist On How To Choose Best Aloe Vera Products
There are numerous brands of aloe vera products currently sold in the market, this has made it difficult to differentiate between the original and adulterated aloe vera products. However, With our "how to choose best aloe vera products" guideline, it will definitely help you in determining the right product to buy for your safety: 
1. IASC Approved:

It is advisable to buy products approved by IASC because they have been adequately and thoroughly examined for safety.
According to IASC, products displaying the IASC seal, and listed on the certified products list of the IASC website, have demonstrated compliance with these parameters and are proven to contain adequate percentage of aloe vera.
2. Worldwide Products
Every single country has its own local government's security on every product that will be sell in their local market, especially for imported products in order to secure their people.
If the products are sold in many countries, This shows that the product has passed through local governments scrutiny, tested and approved, and is therefore safe to consume orally or to be used topically.
3. Length Of Existence In The Market:
The existence of an aloe Vera product in the market should be long enough, at least 10 years. This is to ensure that it has been in existence and we are not the first or experimental batch to use the product. It should be in use by various states and countries.
4. Percentage Of Aloe Vera In the Products
There is 2 different type of sector choosing aloe vera products. Topically or internal Consumption.
i) Topical – At least 30% and above
ii) Internal Consumption – At least 90% and above
It is advisable to always check the actual percentage (%) of aloe in the product. Some manufacturers dilute the aloe vera thereby reducing the potency of the product. Always choose or buy aloe vera products that contain at least 90% of aloe or higher for internal consumption.
5. Check The Additives Presents:
Additives are other ingredients used apart from the active ingredient which in this case is aloe Vera. Examples of additives are preservatives ( such as citric acid which is non-toxic), stabilizing agents like Vitamin C, colorants or thickeners. Some additives are toxic and should not be used. Examples of toxic additives include:
Phthalates

Parabens

Carrageenan

Dyes

Propylene glycols
These ingredients should be avoided as much as possible because they cause inflammatory reactions to the skin.
6. Choose The Product With the Lowest Amount Of Ingredients:
You should choose products with the lowest amount of ingredients because of the lower the extra ingredients, the higher the percentage of aloe and the potency and vice versa.
7. Colour Of The Aloe Vera Gel:
Most people believe that the colour of the aloe vera gel is green. However, this is not true, the proper colour of aloe vera gel is Light golden colour hence your product is not very natural if it is green because it has been artificially coloured.
8. Shelf Life Of The Product:
A good aloe vera product should have a shelf life of 2 – 4 weeks when opened. After this duration, mould and spores will start growing on it but if these do not happen, it shows that a preservative has been added to prolong the shelf life and shield it from decomposition.
9. Check For The Exact Aloe Vera Part Used:
This could be the
10. Read The Product Label:
It is advisable to read the aloe vera label thoroughly because this is where most of the information needed are contained. The label contains the ingredients, direction for use, production and expiry date, warnings etc.
Do not buy a product that has been opened and store aloe vera products in a refrigerator.
Some of the various uses of aloe vera include:
It is used in the treatment of sunburn, acne and other skin diseases

It is stimulates hair growth

Aloe vera is used to treating arthritis

It also boosts the immune system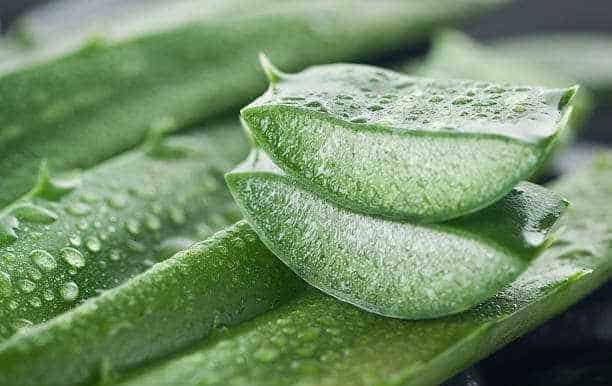 6. It is used in lip treatment as a moisturizer for chapped lips.
7. Aloe vera slows aging and reduces wrinkles.
8. It contains aloe latex and aloin which are potent laxatives.
9. It is used in skin toning and firmness due to its moisturizing property.
10. It has great antimicrobial and anti-inflammatory property thus used to treat inflammatory conditions.
Bottom Line
Now you have reach the end of this article. I am pretty sure that you have learn some hacks and guideline when you want to choose to buy your Aloe Vera products. The Above how to choose best aloe vera products applies to all topical or oral aloe vera products.
These are just some of the thousands of aloe vera products available in the market. The importance of using original and approved products can never be overemphasized.
It saves one from spending unnecessarily and most importantly from using adulterated products which are harmful to the body and may lead to severe complications such as liver damage, kidney disease, infections, abdominal cramps, digestion problems amongst others. 
If you ask me, I will recommend you to check Forever Aloe Vera Gel. As i had been using it for the past 20 years and i am very satisfied and confident that you won't disappointed with it.
Let's us know what is your question about this "How to choose best aloe vera products" article. Or share with us other method that you have been using when you are choosing your aloe vera products.
If you love this, Do remember to share and like this post.
Remember, Sharing is Caring!