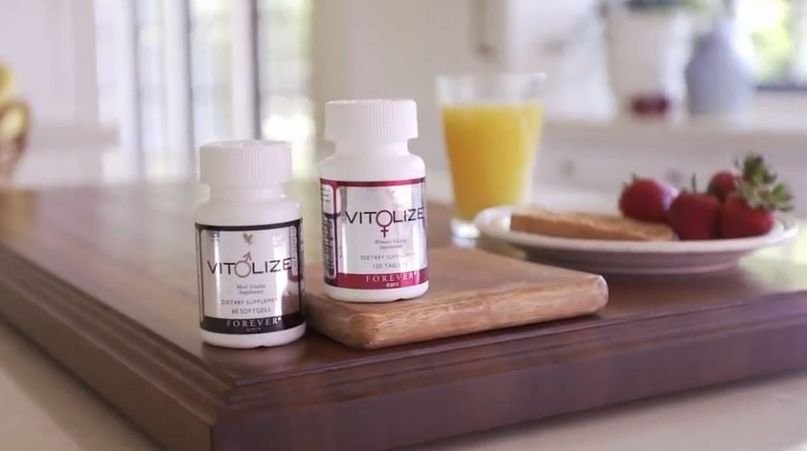 Are you suffering from discomfort because of PMS, menopause or urinary tract function due to hormone change?
In today's article, we are going to share one supplements that is specifically designed with a women needs in mind. A natural blend of antioxidant-rich fruits, herbs, vitamins and minerals that able to balance hormones and support overall health and well being for womens.
So, Just continue to read this Forever Vitolize for women review and you will discover how this amazing supplement helps to properly balance the provide complete support to you body!
Product Specification
Product Name
Forever Living  Vitolize for Women

Brand

Forever Living

UPC

#375

Items Weight

120 Tablets

Key Ingredients

Apple Powder
B Vitamins
Cranberry Powder

Availability

In Stock

Rating

⭐⭐⭐⭐⭐ 

5

/5
Forever Vitolize For Women Review
Forever Vitolize Women's contains a blend of botanicals of apple powder, passionflower, schisandra berry and cranberry powder. This product have been used for centuries to balance hormones and to promote overall health.
This supplements contains a blend of nutrients that will give you a complete support vitamin C, magnesium and B vitamins that are essential for hormone production.
Iron and calcium are good for cardiovascular and bone health and finally cranberry powder is very good for the prophylaxis of the urinary tract infections.
As a summary, Forever Vitolize women are designed to provide balance support specifically engineered for women bodies and give your body nutrition that's formulated for you with your unique needs in mind.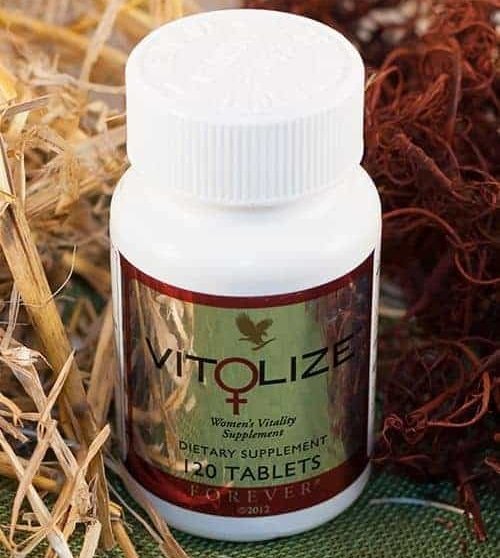 Forever Vitolize Women's Ingredients
Let's go through the key ingredients of forever vitolize womens and understand why this ingredients are beneficial to our body.
1) Apple Powder
Apple are considered nutrient-dense fruits. Each serving provide a lots of nutrients in it. such as  fiber and vitamin C. They also contain antioxidants, like vitamin E, and polyphenols that contribute to the fruit's numerous health benefits.
Forever Vitolize Women's includes a proprietary blend of botanicals including apple powder, passionflower  powder and schisandra berry  powder, that has been used for centuries to balance hormones and support overall health and well-being.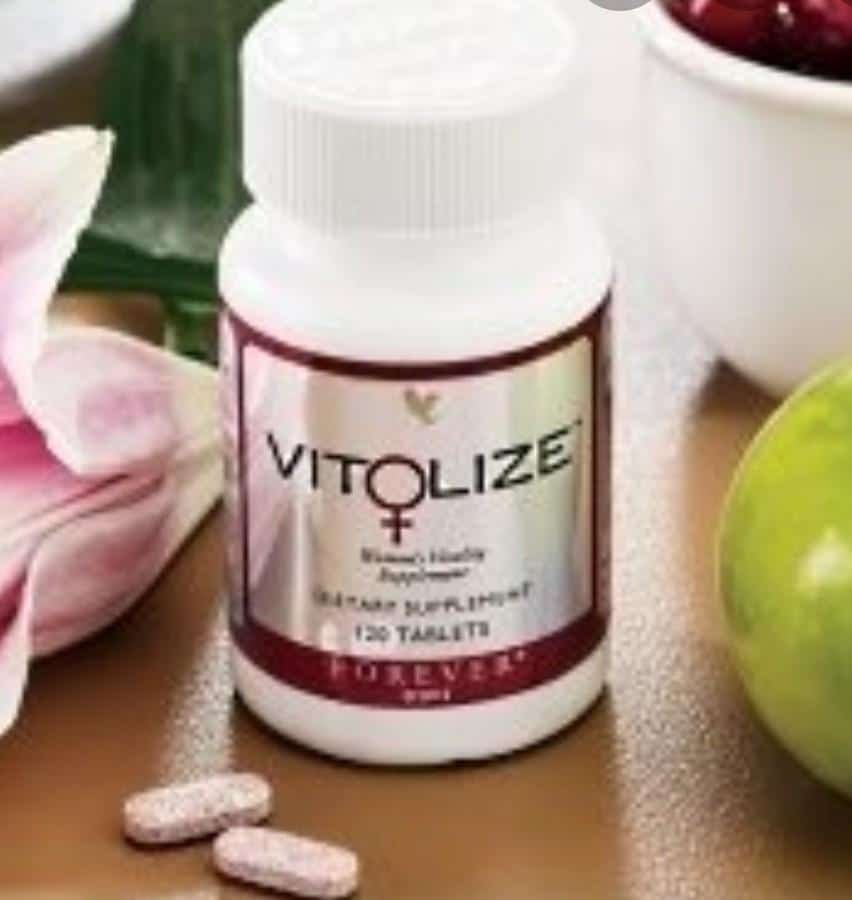 2) Cranberry Powder
Urinary tract infection (UTI) has been a nightmare for women around the world. Cranberry provide a good source of various vitamins and antioxidants. and this nutrients helps in lower risk of UTI , prevention of certain types of cancer, improved immune function and decrease blood pressure.
According to the study, 516 participants found that taking a capsule of cranberry extract twice per day reduced the incidence of UTIs. 
3) B Vitamins
Vitamins and minerals like iron, magnesium and B vitamins were added into this supplement to support healthy reproductive organs and vitamin D to promote ovarian health. and calcium are good for cardiovascular and bone health.
Forever Vitolize Women's Benefits
Lets check out the following key benefits of forever vitolize women's that help to balanced support for a women's body.
Support mental energy level
Support urinary tract health & functions
support body resistance to stress
Promote s healthy reproductive health
Natural hormonal and mood balance
Improve vitality 
reduce menopause syndrome
optimal health for women
Improve immune system
Fight aging.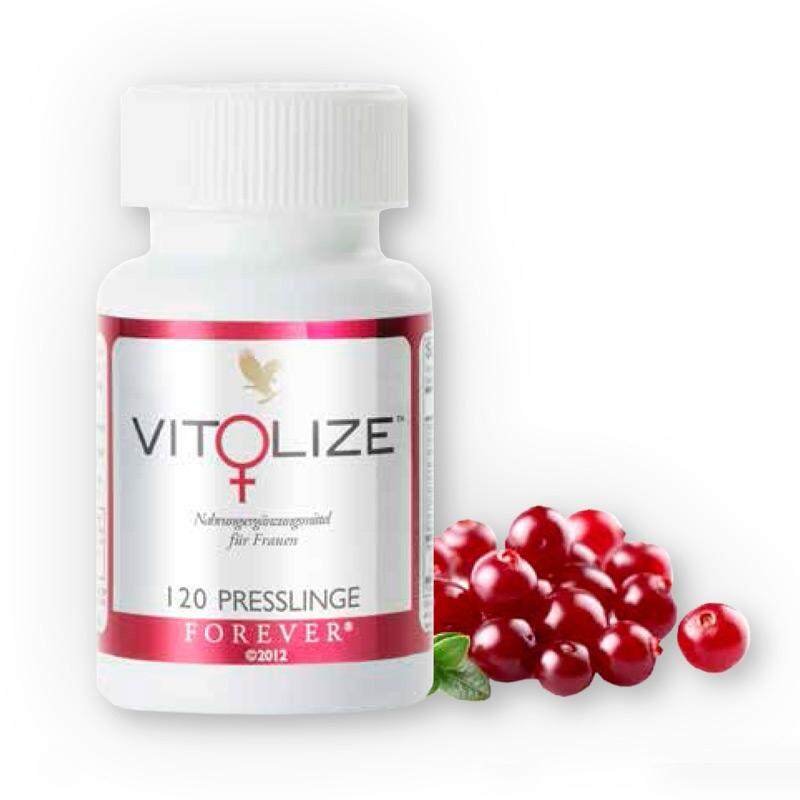 There is also Forever Vitolize for men that are specifically designed for men's health and worth your exploration. It helps a lot if you are experiencing some sort of prostate problem and also helps to support healthy testosterone levels.
How to Use Forever Vitolize?
Recommended dosage:
Take two soft gels daily as dietary supplement as for the women who are experiencing discomfort due to PMS menopause UTI or hormonal changes. This Vitolize women will be great for you.
Who Should Avoid Taking Forever Vitolize for Womens?
There are some categories of people that should not take Forever Vitolize Women
1. Young Children.
2. anyone who is under any medication supervision. please consult healthcare professional or doctor before use.
Summary
Your good health always hinges on eating the right nutrients. Whether is for men's or for women, right and sufficient nutrients will help to prevent many unexpected problem especially when you are aging.
And Forever Vitolize for women is exactly what you need in order to have balanced hormone and to promote overall health whether you are at your 40's or 60's.
So, what are you waiting for? Click order now today to get our Forever Vitolize for Women Today!