Diabetes is a chronic disease characterized by a high glucose(sugar) level in the blood. It is a long term disease that, if not well managed, may lead to serious complications such as:
kidney failure
nerve defect
heart disease
eye problem and etc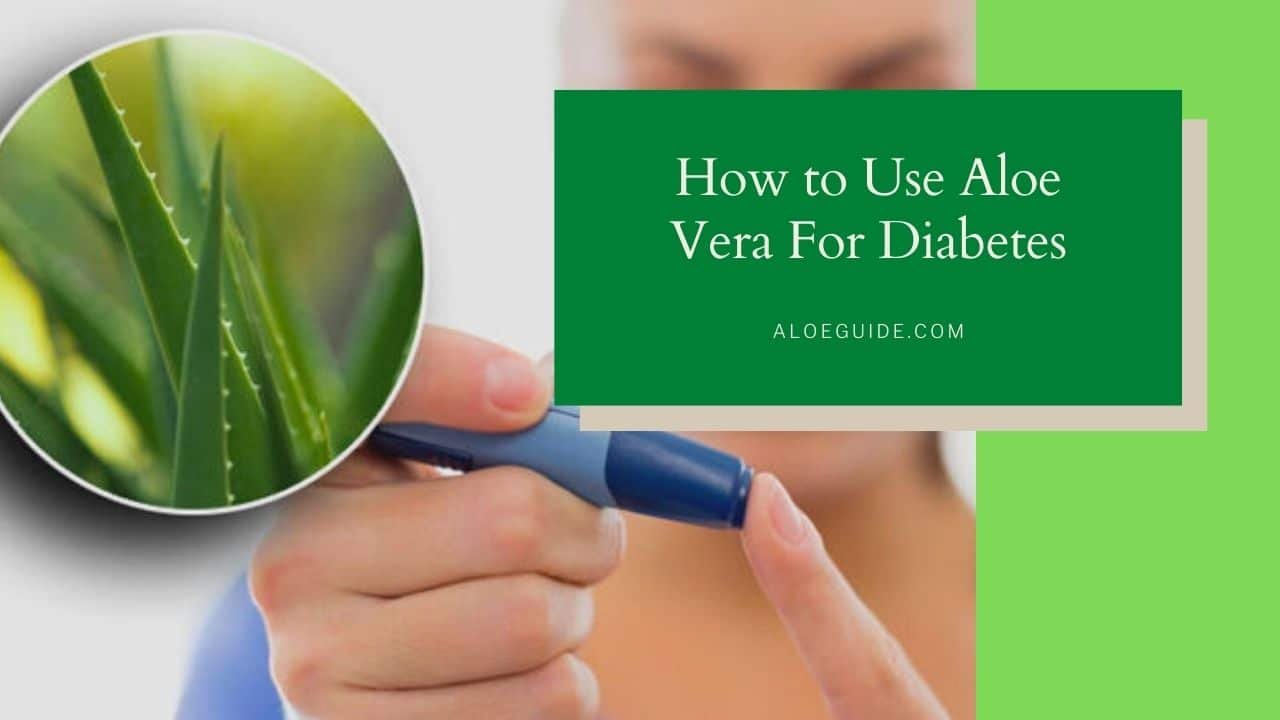 If you are a diabetic patient, You should be taking extra caution and care of yourself.
New research highlights the anti-diabetic effect of aloe vera. These miracle plants have been found that it actually helps to reduce blood sugar levels, and this could be helpful for type 2 diabetes patients.
Therefore, Diabetes patients should have a reason to take regular doses of aloe vera to help on keeping their blood sugar levels.
In today's article, We will explore the benefits of Aloe vera for Diabetes and how it can help you. Just keep reading this till the end.
Aloe Vera And diabetes
This wonder plant is not only the best remedy for skin issues, but also for some other diseases. Diabetes is one of them.
For skin issues, aloe vera is used in creams, ointments, gels, etc but for internal body issues, it is used in supplements, juices, and tablets. Orally intake aloe vera medicines are made from aloe latex.
Taking aloe vera orally helps in treating diabetes and diabetes-related issues. Let's check the benefits of diabetes:
Aloe Vera Benefits For Diabetes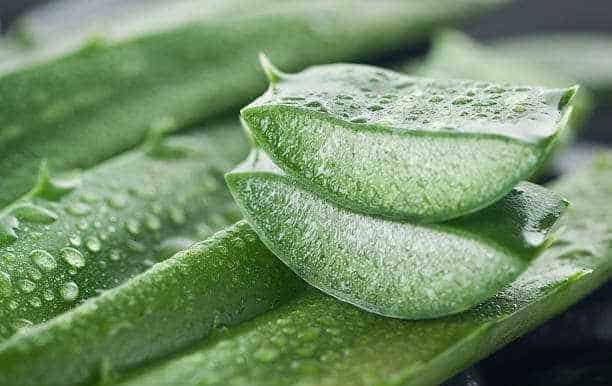 1). Reduces body fat:
Drinking Aloe vera juice on daily basis can reduce body fat by enhancing your body's metabolism. It results in increasing the number of calories burn throughout the day. It reduces fat accumulation in this way.
People with diabetes are usually obese and obesity is one of the main causes of diabetes. That's why people are said to lose their body fat or bodyweight so that the risk of diabetes decreases.
Obesity is directly proportional to diabetes. You can drink aloe vera juice in the morning before breakfast and after the morning walk.
The best time to drink aloe vera juice is morning time. Doctors usually recommend the time before breakfast for weight-reducing drinks.
 2). Lowers blood glucose level:
Aloe vera helps in lowering blood glucose levels by increasing the breakdown of sugar and decreasing the production of sugar.
Aloe vera supplements also lower the absorption of sugar in the gastrointestinal tract. That's how drinking Aloe vera juice is helpful for diabetic patients.
Supplements of aloe vera can be taken at any time of the day but If you are drinking fresh aloe vera juice, the morning time is the best time as preferred by doctors.
Aloe vera stimulates insulin secretion. Insulin performs the functions of sugar breakdown. And decreases glucose level.
 3) Decreases diabetic complications:
Aloe vera also helps in reducing the chances of complications occurs in diabetes. It includes ulcers and wound formation.
As we all are familiar with the healing and anti-inflammatory properties of aloe vera so it helps in healing wounds and diabetic ulcers quickly and prevents further complications related to it.
It also decreases the inflammatory reactions by fighting with inflammation-causing antigens and prevents the site of ulcers and wounds from inflammation, swelling, and irritation.
Risk and Considerations:
1). Hypoglycemia:
Hypoglycemia is a condition in which blood glucose level falls to a dangerous level.
Excessive intake of aloe vera causes stimulation of insulin secretion at a higher rate which quickly decreases the sugar level in your blood. It also lowers the absorption of sugar in the GIT tract at a higher rate.
So all these situations lead to an extreme decrease in blood glucose level which is dangerous for human health.
If you are taking medication, Do consult your doctor before consuming aloe vera juice.
2) Allergic Reaction:
Some people are allergic to the oral use of aloe vera and some are allergic to topical use of aloe vera. Even though that is very rare but still it is something that you need to take note of.
Because it can cause severe allergic reactions on your skin or inside the body. The allergic reactions include swelling, irritation, nausea, inflammation, etc.
Therefore, it is good to do a patch test or consult your doctor before you start using aloe vera orally.
How to use Aloe vera for diabetes:
There are several ways below that you can benefits from aloe vera.
Aloe vera tea:
Drinking aloe vera tea in the morning is the healthiest thing to start your day. Aloe vera contains tons of benefits for your health.
Add two tablespoons of aloe vera gel, one tablespoon of honey, and few drops of lemon in boiling water and drink it in the morning. It will treat your diabetes and gives you glowing skin too.
Aloe vera juice:
The easiest way of using aloe vera in the diet is aloe vera juice. It can be made easily at home and used for treating different health issues.
Stir some aloe vera gel in a glass of water, then add some mint leaves for a refreshing taste and few drops of lemon to add a sweet taste.
Aloe vera salad:
People who love to eat fresh aloe vera can enjoy it in the form of aloe vera salad with a little sweet and savor test.
Add some aloe vera gel, fruits, and vegetables and mix them well. You can also add olive oil, salt,  black pepper, and few drops of lemon juice for a delightful taste. Do not eat the aloe vera leaf that has aloe latex.
Cooked aloe vera:
Some people avoid eating fresh aloe vera due to its bitter taste and prefer to eat it in a cooked form.
You can add spices to it according to your taste and enjoy the delicious meal full of benefits. Just cut small cubes of aloe vera leaves along with a gel and steam it in water. Then add vegetables of your choice.
Management Of  Diabetes
1). Healthy Diet
Consumption of high fiber, complex carbohydrates rather than refined carbohydrates.
Limit alcohol intake. Alcohol can interfere with blood glucose control
avoid high sugar content food and drinks cush as soft drinks, cake, ice cream, chocolates, and sweeteners.
2). Regular exercise
Exercise helps you to control your weight and keep your heart healthy, if you are diabetic, consult your doctor before starting an exercise program.
3). Eye Care
Have regular eye check-ups, at least once a year.
4). Foot care
wash your feet every day with water and mild soap
Dry your feet using a soft towel, especially between the toes
Apply moisturizer on your feet to prevent dryness and cracking of the skin
Examine your feet daily for scratches, cuts, and blisters.
Bottom Line
Aloe Vera Has been used for over 6000 years in phytotherapy, dermatology, and cosmetics.
In the "Journal of alternative and complementary medicine". There are 9 studies exploring this miracle plant's benefits towards type 2 diabetes patients.
Drinking pure aloe vera help people with diabetes whose fasting blood glucose is above 200 mg/dl. It reduce the level of glucose in the blood as well as reducing HbA1c, or glycated hemoglobin.
Therefore, Drinking pure aloe vera juice regularly helps to stimulate the secretion of insulin which is super beneficial to diabetes patient.
Recommended maximum dosage 50ml a days to slowly control and improve your blood sugar level.
Check more other health benefits of using aloe vera in your daily life.
Leave your comments and questions on your experience about  using "Aloe Vera for diabetes" in the comment section. And we promise to answer your questions quickly.
And don't forget to share the article, because sharing is caring