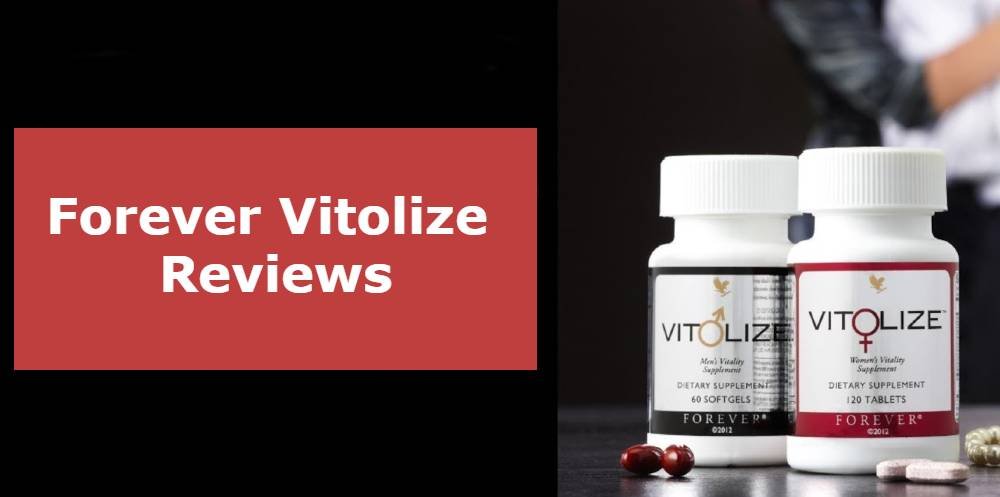 There is no secret that men and women face very different biological challenges, Ask anyone and they'll tell you that getting older shouldn't ever get in the way of an active winning lifestyles. Your good health hinges on eating the right nutrients.
Forever Living has designed Forever Vitolize for Men and Forever Vitolize for Women to cater for different health needs that both gender required.
In today articles, We are going to introduce you Forever Vitolize for men only, a new vitality supplements that designed from the ground up exclusively for men. To support and balance the individual needs of men prostate health, testicular function and etc.
So, Just continue to read this Forever Vitolize For Men Review and you will how incredible amazing this natural supplement can help to in your healthy lifestyles.
 ProProduct Specification
Product Name
Forever Living Vitolize For Men

Brand

Forever Living Products

UPC

#374C

Items Weight

60 softgels

Key Ingredients

Lycopene Oil
Pumpkin Seed Oil
Pygeum Extract
Saw Palmetto

Availability

In Stock

Rating

⭐⭐⭐⭐⭐ 

5

/5
Forever Vitolize For Men Review
Forever Vitolize for men combines with a healthy diet & exercise vitality. The unique compressive formulation supplies a highly effective blend of potent herbs, vitamins, minerals and antioxidant. and it was designed to help support and promote the lifestyle that you deserve.
This superb formula is specially designed for men over 40 years old to help with the proper function of the urinary tract, testicles, and prostate gland. It also helps to promote fertility, spermatogenesis, and balanced testosterone levels in the blood.
Forever Living Vitolize men's contain rich vitamins such as B6, C, D and E that have an effect on the regulation of hormonal activity. Also, this vitmains helps you fight against free radical to protect your oxidative damage of your body especially in the prostate.
We often talk about prostate problems among mens. Whether you are experiencing this problem, its good that every men start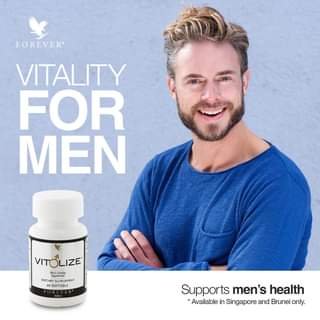 Forever Vitolize Men's Ingredients
Here we have list down the primary forever vitolize men's ingredients that you should know. 
1) Lycopene oil
The natural compound is present in various foods from grapefruits, watermelons, and even pizza sauce. The extract has an active component known as a carotenoid that gives fruits their color and works as a powerful antioxidant.
According to research studies, lycopene oil is popularly known for fighting free radicals that cause damage to your cells. The nutrient also supports cardiovascular functions, regulates blood sugar levels, and helps shrink an enlarged prostate.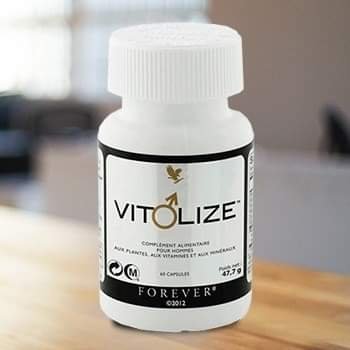 2) Pumpkin Seed Oil
You might think that pumpkins are just a Halloween decoration or the ingredient for that perfect pie. However, pumpkin has several uses, and its seed oil is particularly perfect for managing prostate health issues.
According to the British Journal of Psychiatry, the herbal extract could alleviate mental health issues, preventing hair loss in men, promoting cardiovascular health, and reducing BPH risks.
2) Pygeum extract
Pygeum extract is derived from the African plum tree's bark and has long been used to manage bladder-health issues and urinary tract disorders. The herb is now used to manage BPH issues, incontinence, nocturia, inflammation, erectile dysfunction, male baldness, and stomach upsets.
3) Saw Palmetto extract
Also known as Serenoa Repens[2], Saw palmetto is a palm native to the southeastern United States. The berries are used to improve prostate health, balance hormone levels, and combat hair loss issues. It is also ideal for decreasing inflammation issues and improving urinary function.
Forever Vitolize Men's Benefits
Here are some of the health benefit of forever vitolize mens that you can expect from.
Natural solution to support prostate health
help maintain normal urinary flo
Promote healthy testicular function
supplies highly effective blend of minerals and vitamins.
Fight against free radicals
Maintain healthy hormone levels
Optimal Health for Men
Improves memory
Support healthy libido
Makes arteries more elastic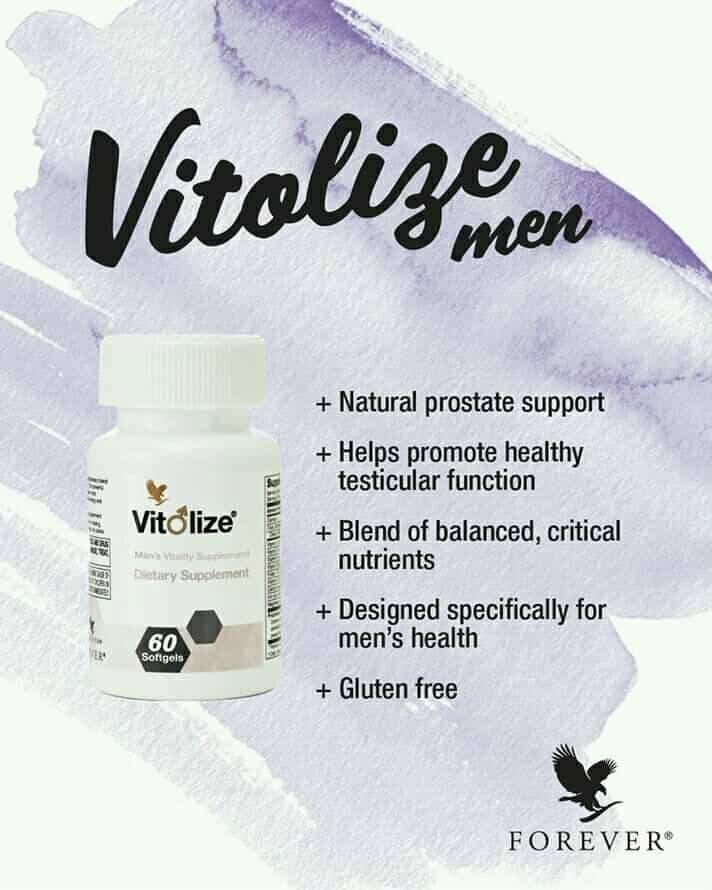 Forever Multi-Maca is a perfect match with Forever Living Vitolize for men. Include both of this in your supplement list will help to boost also libido and sexual potency. You will be rest assure that it will reduce your worries about men prostate health, testicular function and etc.
How to Use Forever Vitolize?
Recommended dosage:
Take two tablets every day with large glass of water. Do not exceed the recommended daily dose.
Who Should Avoid Taking Forever Living Vitolize?
There are some categories of people that should not take Forever Vitolize Men's
1. Keep out of reach of young children
2. If you are taking any medications or under medical supervision, please consult a doctor or healthcare professional before use.

Summary
 When men get older and aging, We need to really take care of our own health and prostate health is always no.1 concern for men today.
Most of the time, men over 40 years old will start to have problem on the urinary tract, testicles, and prostate gland. 
Therefore, we always recommend you start your preventative measures as soon as possible. This will help to reduce the risk of developing prostate cancer and at the same time improve overall prostate health and functions.
All your concern will now be covered by Forever living Vitolize. With the combination of herbs formula that composed of nutrient, vitamins and mineral you need. You are sure that you will get enough nutrients and vitamins that you need to protect your prostate problem.
So, what are you waiting for? Click order now today to get our Forever Vitolize for men Today!